Why Biosante is so Awesome?
Our results are diagnosed under a designated Internal Quality Control system and by an internationally recognized External Quality Control run by THISTLE (South Africa) & RIQAS (UK), which helps us maintain our commitment towards Precision, Accuracy, Reliability, Consistency and Timely services.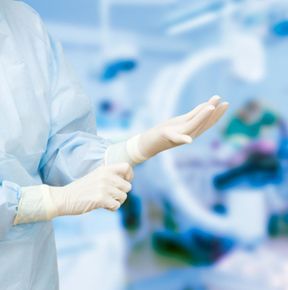 Expertise and Qualifications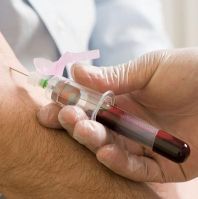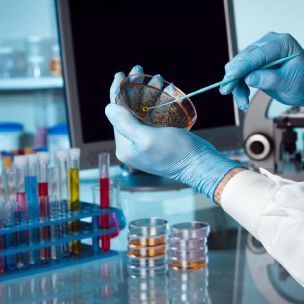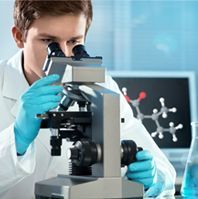 Good Quality Control System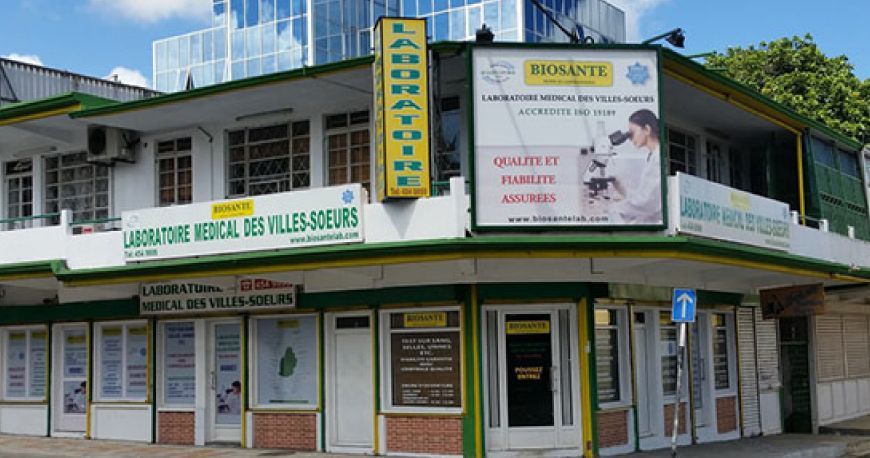 Since 1993, Biosante Medical Laboratories have been ensuring Quality Medical Laboratory diagnostic services at Socially responsible prices, to promote health consciousness among inhabitants. In June 2014, we became the FIRST Medical Laboratory to be accredited ISO 15189 in Mauritius.
Present in 52 different locations widely across the island, we have served over 600,000 patients and carried out more than 5 million Laboratory tests. We partner with foreign Medical Laboratories in Paris and South Africa for more specialised diagnostics.
Biosante Medical Laboratories services a wide range of Clienteles; be it walk-in clients, Doctors' referred patients, Hospitals/Clinics, Corporate Clients, Hotels, Insurance Companies etc.
Our Fields of Specialisation are:
BIOSANTE Medical Laboratories's FIRST Company in Mauritius to be accredited ISO 15189.
Our commitment towards Excellence helped in pursuing and achievement of the International Standardisation Organisation's accreditation on its FIRST attempt, where BIOSANTE Medical Laboratories have demonstrated its high technical competencies for the prestigious standards accreditation scope and its operation management within a caliber Laboratory Quality Management System. As at this date, BIOSANTE Medical Laboratories have served over 500,000 customers, with more than 5 million Laboratory tests, with the main vision of having a "Healthy-tomorrow" for our citizens.
Moreover, for us, the pride of being the FIRST Medical Laboratory accredited ISO 15189 in Mauritius is a symbol of "QUALITY, PRECISION, RELIABILITY, ACCURACY and CONFIDENTIALITY"; subjecting ourselves to examination by independent bodies who are part of our culture, strengthening our obsession to conduct medical analyses in an ISO conforming environment and produce quality and reliable medical results, with no doubts on accuracy. This is our unique selling proposition, and upon this ground we have been challenging competitor laboratories around the island since 1993.
In line with the aforesaid, prior year 2008, lots of controversies existed on the quality and reliability of medical results from laboratories around the island. In that, the authorities decided to promote the idea of having all Medical Laboratories over the island to be ISO 15189 compliant, which many have failed and very few have succeeded on the first trial, among which, we are the FIRST one.
Fundamentally, we consider ourselves to be a pride and asset for the growing medical hub in Mauritius as being the pioneer in this accreditation. Biosante Medical Laboratories have a clean and ethical track record for 22 years now and being the FIRST to be accredited ISO 15189 is just another proof of its excellence in the field of medical testing and diagnostic support of the highest quality, with latest technologies.
We assure you on our ethicality to continue doing business with us and in return, along with quality and reliable service we do also promise you a long-term valuable business relationship with all year-round support service. We grew under our partners trust and we never ruined it.
Biosante Medical Laboratories
Corporates who value the health condition of their employees.
Moreover, besides the quality policy we hold to, there are lots of free added values we offer to corporates as well, hereunder listed:
Detailed explanation of logistics for mass medical screening, including site visit and counselling on medical tests to perform.
Our Results are guaranteed under ISO 15189 ACCREDITATION with FDA/ CE approved apparatus and regulated by the Ministry of Health & Quality of Life.
We guarantee you QUALITY, PRECISION, TIMELINESS, RELIABILITY, ACCURACY & CONFIDENTIALITY.
Package Prices for corporates includes displacement, on-spot bleeding, pre and post Medical counselling service facilities year-round and/ or for specified number of days and hours of operation as per your convenience.
Results delivered to Management personnel "in-hand" to preserve confidentiality.
Possibility to access results by E-mail, Fax and/ or by Post.
Any abnormality requiring doctor's intervention is immediately notified to the Management or refer person for treatment.
Abnormal results are classified separately and handed over to Management with proper advice on how to proceed with patient treatment.
Easily interpretable medical results with well elaborated ranges.
Secured database for all candidates kept for a period over 10 years.
Medical report submitted to the Management following each Medical screening session with statistical details and presentation, accompanied by counselling to monitor the health of personnel (Applicable for Employee Batch Processing only).
We offer you proximity in services with our 8-branch laboratory and 32 collection points all over the island and within your vicinity.
Our lab technologists are highly competent and graduated with Biomedical science degree from recognized universities and undergoes yearly competency assessment and training.
FIRST Medical Laboratories in Mauritius to be accredited with ISO 15189 Certification.
Each year we are investing in newer technological advances to bring to you more Specialised tests being done locally in our Laboratories.
We are recruiting more and more, young, dynamic and among the best degree holders with proven capabilities to offer a much better service. We now employ more than 130 professionals.
Through years we have been able to maintain a good reputation towards our clientele/ stakeholders
Our medical results have been appraised by doctors for its high standard and presentation for easy interpretation.
Most of our apparatus of FDA and/ or CE approved under European Standards to produce highly precise and accurate diagnostics.
We have increased our proximity and getting closer to you with our increasingly new collection points each year. Biosante Medical Laboratories is now present in 35 different locations throughout the island.
We have maintained our work ethics and professionalism in Medical analyses by constantly emphasizing on our "Quality Policies".
We have been investing a lot in both internal and external quality controls to preserve the Quality and Reliability of our Medical Results.
We have invested in a more advanced and secured backup and archiving system to hold our clients Medical results' history for a minimum period of 10 years or more. We are protected by the Data Protection Act of Mauritius.
Biosante strives to provide a high standard.
CUSTOMER SERVICE – Excellence in customer service is our competitive edge.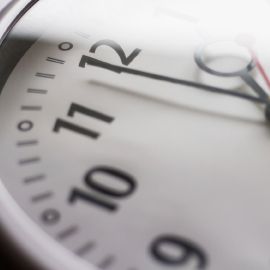 Why should you fast before blood tests?
Fasting for a certain length of time before a blood test is one way of ensuring that your test results are not contaminated by the food you've eaten. Most doctors will still ask that you fast for at least 12 hours before your appointment. For certain other kinds of tests, such as a blood glucose test, fasting is necessary.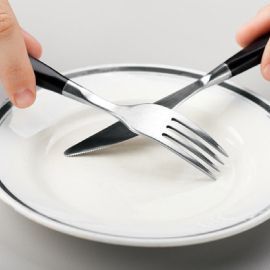 What is fasting?
Fasting means not eating and only drinking sips of water. If you are fasting, you can't drink fruit juice, soft drink, coffee, tea or milk, and you can't eat or suck on lollies and chewing gum.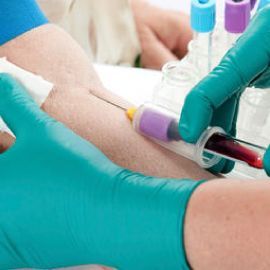 What Are Blood Tests?
Blood tests help doctors check for certain diseases and conditions. They also help check the function of your organs and show how well treatments are working. When you have routine checkups, your doctor may recommend blood tests to see how your body is working.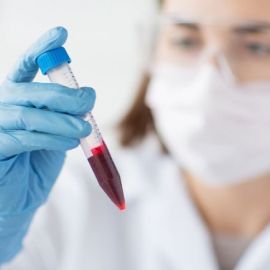 Preparations for blood tests
You can eat and drink as normal before some blood tests. However, for others you may be given specific instructions so that the test results aren't affected, for example, not to eat and sometimes not to drink before your test (known as a fasting blood test).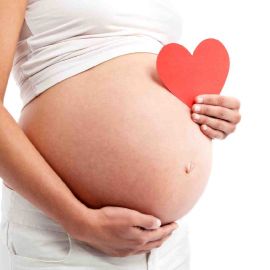 Pregnancy Test
Medical tests are important in a prenatal care. These tests can help reassure her that the baby is doing well as it develops, and any necessary actions can be taken. These test results help the doctor determine what treatments may be necessary during this pregnancy or what actions might be taken before another pregnancy is attempted.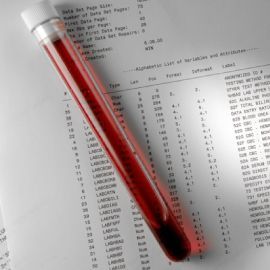 With Biosante, you can:
Identify possible conditions related to your symptoms. Instantly access health information based on your symptoms.